FRIENDSHIP FIRE COMPANY NO. 1
City of Woodbury
---
Thoughts and Prayers
On Thursday January 5th 2017, Ruth Neal the wife of member James Neal (member with 60+ years of dedicated service), was called to heaven. Ruth back in the day was an active Auxiliary member with the Friendship Fire Company. Ruth would keep the smiles on the members faces by always making fun of James whenever she was around the firehouse or when the members would go visit James. Also occasionally, Ruth would knit blankets with matching hats for the other members kids as they were born. The connection to James Neal started very young for most members as they didn't know that his daughter may have been their 1st grade teacher in elementary school. The Friendship Fire Company sends the deepest regards to member James Neal (who is still active) and his family. Service Details to follow.
---
Reminder to the Citizens of Woodbury
The Fire Department would like to remind all citizens in the City of Woodbury to keep storage clear of heaters in the winter months. If anybody is using space heaters make sure they are in the middle of the rooms, turned off when leaving the house and turned off when going to sleep, these can be very dangerous. Please do not use your stove as a heater to heat your house, the possibility of the stove malfunctioning or CO building up in the house without you knowing it can be deadly. In the event of a snow storm, if you have a hydrant on your property or near your property, please shovel a good space around it for the firemen to clearly see it in case it is needed. One last reminder, if you have elderly neighbors please keep a close eye on them during these type of temperatures. As always the members thank you for your help in advance.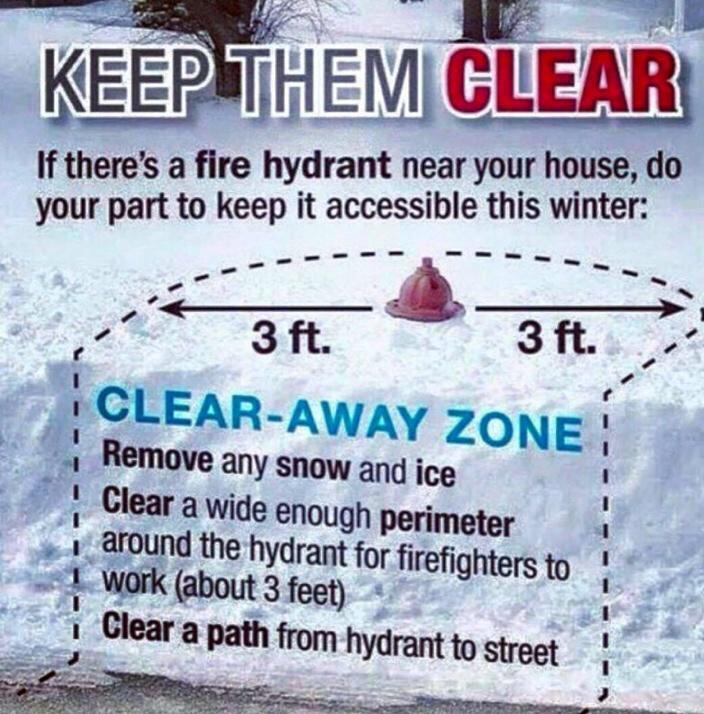 ---
Thank you!!!
The members of Friendship Fire Company wishes everyone a Merry Christmas and a safe and Happy New Year. The members would like to remind everyone to keep the Christmas tree watered and leave the fireworks to the professionals. The members would also like to thank the citizens of Woodbury for the continuous support we had through the year of 2016. The Woodbury Fire Department had a busy 2016 running over 550 fire calls throughout the year. As always the Company/Department is always looking for new members.
---
Last Alarm Has Been Rung
On December 5th 2016 The Friendship Fire Company lost one of its own. Noah Hunter who is the grandson of Auxiliary member Dawn Trieble and Honorary member Tom Trieble was called to heaven to soon. Noah who was born June 8th 2010, he was born with many obstacles he would have to overcome during his lifespan. Noah who always had a smile on his face always brought joy to the members of the company. He was visited by Santa every year and was given his own fire helmet in hope one day he was able to use. The Friendship Fire company extends our deepest sympathy to the Hunter family: Jay (Father), Nicole (mother/daughter of Dawn and Tom), Lucy (sister) and Bianca (sister).
---
Happy Ending for Two Lost Dogs and its Owners
Engine 511's crew was out at 0900 for a fire inspection when approached by a couple asking if we had seen their dogs, they went missing approx 2200 hours the night before. After a brief canvas of the neighborhood the crew received information from Deptford Capt Fiddler 9202 that the dogs were actually found last night and safe at the home of Rebecca Mangeri. The engine company notified the owners and went to partake in the reunion.
---
Large Fire in the City Hampered by Winds and PSEG Response
The 500th call of 2016 milestone was reached on Thanksgiving night. The road to 500 calls involved a very busy week for city firefighters, with 32 calls in the last week alone. While many of these incidents could warrant their own story, the most notable occurred in the early morning hours on Monday 11/21. At 0341 our station was alerted to the 700 block of Mehorter BLVD for a report of a dwelling with fire throughout. Chief 501 arrived with exposures to 2 additional dwellings and requested the 2nd alarm be struck. City firefighters brought a full district response with Engines 511 & 513, Ladder 516, Utilities 515 & 517, CAR-5, Chief 500, and FM-5. 37 mph winds with gusts up to 47 mph made the incident more complicated as live power lines were blown around on the fireground. Area brush trucks were used to patrol the neighborhood for embers. There were 7 victims transported by Gloucester County EMS to area hospitals. The fire and exposures were confined and extinguished with 3 ladder pipe master streams, 3 2-1/2 inch handlines, and 6 1-3/4 handlines in operation. Mutual aid on scene was provided by Squad 2211, Engines 613, 632, 1311, Ladders 926 and 666, Rescues 1518 & 2118, Brush Trucks 815 & 925, and Utility 947. The city fire station was manned by crews from Engines 811 & 1033 and Ladder 936 for several hours during the incident. We thank our area fire service community for their ongoing efforts to protect the lives and property of every citizen and for backing us in our times of need. We look forward to finishing out the year strong.
---
Join today Ages 16 and Up.
1. Go to File Library tab on left side
2. Select application
3. Then print out the application
4. Return completed to 29 Delaware Street Woodbury, NJ
Training is FREE!
Become a
Firefighter 18 & Up years of Age.
Jr. Firefighter 16 to 18 years of Age.
Auxiliary Member 18 & Up years of Age.
All Men and Women needed!
Questions can be sent to Membership@FFC51.com or call Monday through Friday 8:00 AM to 4:00 PM.
You can also stop by 29 Delaware Street Woodbury every 2 or 4 Tuesday of the month from 6:30 PM to 7:00PM for an application or any questions.
Join our Family